LIGHTER, QUICKER, CHEAPER
Time intensive, human scale, less capital intensive development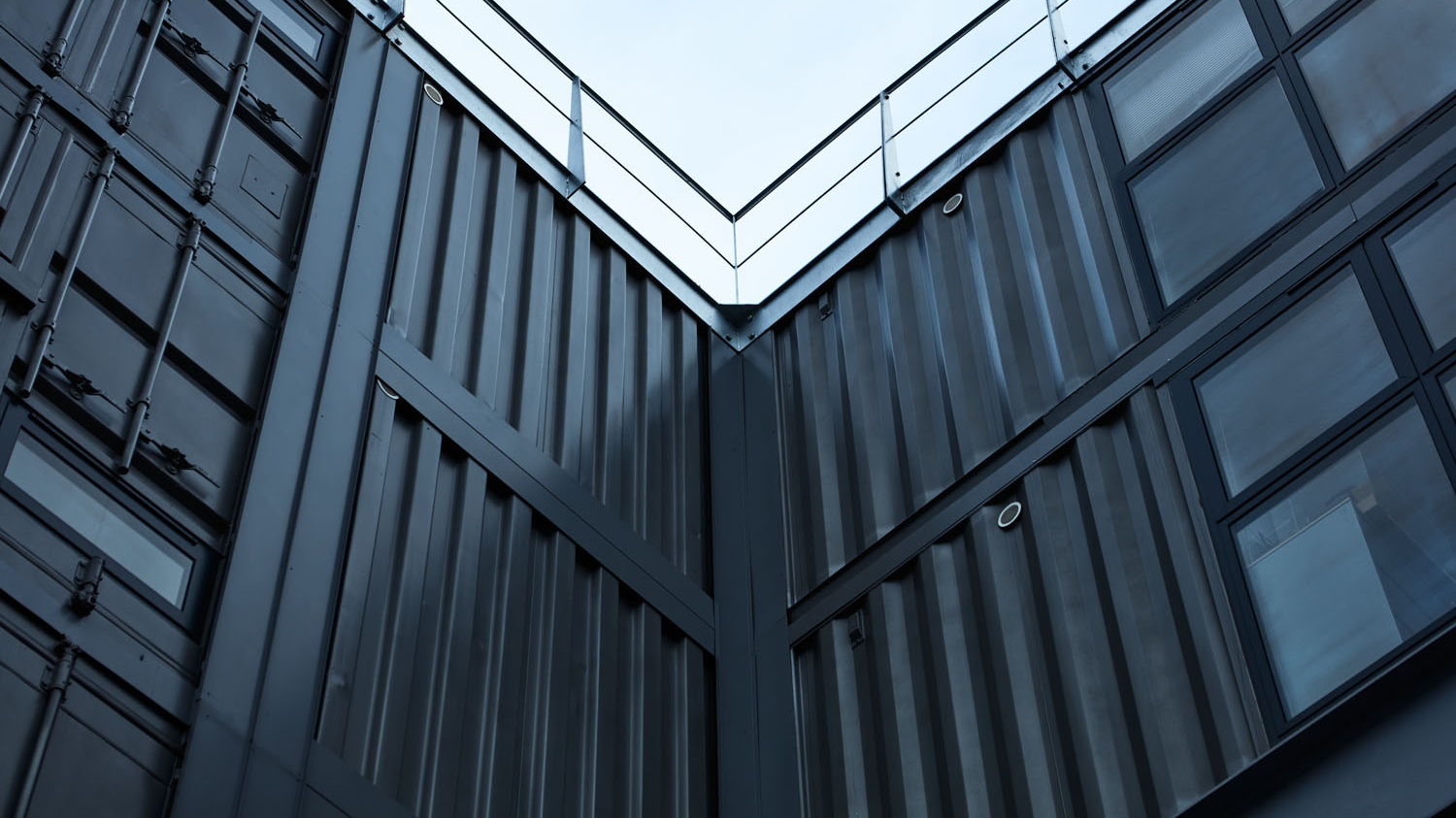 About Container City
Container City provides clients with an integrated construction service from design and planning to site clearance, off-site fabrication, ground works, installation and commissioning. We create award-winning container-based commercial, educational and residential buildings for a range of clients in the private and public sectors.
Our bespoke low cost buildings start with the container module adapted as required to provide a range of accommodation from apartments to sports halls to flexible work space. We have built dozens of successful buildings across the country and several more globally since we started in 1998.
Concept
Container City™ system reuses shipping containers linked together to provide high strength, prefabricated steel modules that can be combined to create a wide variety of building shapes and can be adapted to suit most planning or end user needs.
This modular technology enables construction time to be reduced by up to half those of traditional building techniques while minimising on site disruption and remaining significantly more environmentally friendly.
To date, Container City™ system was used to create classrooms, office space, sports halls, nurseries, community centres, artist studios, retail space, live / work space, sound recording studios and a General Practice.
This low cost approach to building has been commended by both Government and Private Sectors for its design and the economical way in which it recycles industrial products.
Construction
As well as minimised build cost and need for extensive foundations, the Container City™ system dramatically reduces construction time.
The fit out of all the units is done off site at the Container City warehouse and only craned in once the site and the units are ready.
Depending on the size and scale of the project, the 'craning in' process takes anywhere from 1 to 15 days - far less than traditional building methods, greatly reducing disruption to the client and surrounding area.
The final 'fit out' follows on site, and in a matter of weeks the building is ready for use.
See our work on Instagram